How are your blood glucose levels? Your physician at Texan Family Clinic in San Antonio, Dr. Dan Hoyumpa, carefully monitors his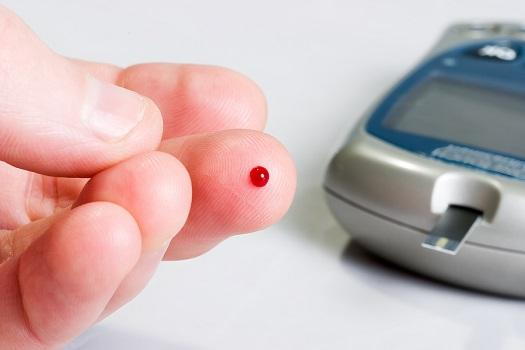 patients's blood sugars, looking for diabetes, a major health threat to Americans of all ages. Do you know enough about diabetes? Read here answers to some frequently asked questions about this chronic disease.
FAQs about diabetes
1. What is diabetes? This chronic disease is characterized by unstable glucose levels in the blood stream. Due to a lack of insulin, or because of the body's inability to use the insulin it produces, diabetic individuals cannot convert sugars and carbs into the energy their body cells need to function.
2. What's so bad about high blood sugar? High blood sugars cause various debilitating symptoms such as thirst, frequent urination, sweating, weakness and fatigue. 
3. How do I know I have diabetes? Many people do not know they have diabetes until their routine blood work shows high glucose levels. Other people, however, come to Dr. Hoyumpa in San Antonio complaining about frequent urination, fatigue, vision changes, anxiety, extreme thirst, and more.
4. Does diabetes have certain risk factors? Type 1, or insulin-dependent diabetes, typically has a hereditary component and seems to be autoimmune in nature. In other words, the person simply cannot produce sufficient insulin to use his or her food properly to fuel his body. Type-2 diabetics do produce their own insulin, but perhaps there is not enough of it or their bodies can's use it properly.
5. What are the risk factors for diabetes? They are obesity, heredity, lack of exercise, high cholesterol, high blood pressure, giving birth to high birth weight babies, being over 45 years old, and more.
6. What is gestational diabetes? This type of diabetes expresses itself during pregnancy, particularly if a woman gains too much weight. OB/GYN physicians typically follow these pregnancies carefully, watching blood sugar levels, size of the baby and potential birth complications. The symptoms of gestational diabetes normally go away once the baby is delivered.
7. What can a diabetic eat? A diabetic diet is not as restrictive as people often assume. Obvious no-no's are high-sugar/fat foods such as desserts and soda pop. On the positive side, diabetics can eat a wide variety of low-fat, high-protein foods and plenty of fresh veggies and fruit.
Contact us
At Texan Family Clinic, Dr. Dan Hoyumpa checks for diabetes and other chronic health problems with annual physicals. We offer in-house lab work for your convenience. Call the office in San Antonio, TX, today if it's time for your routine check-up or if you have any other concerns or questions at (210) 562-3125.